From October to December 2019 I stayed in Dushanbe/Tajikistan, supported by the Institute for Foreign Relations (ifa). I stuck to my writing practice there and did extensive research.
The texts are written from a personal perspective, not with a journalistic approach. The selection was edited in August 2020.
I
In order to dig a little deeper into the nexus between political power and industry that unfolds against the backdrop of Tajikistan's relations with China and with the EU, here's a chronology of certain events in 2019:
on April 15, an agreement was signed that China should fundamentally modernize the Tajik aluminum smelter Talco
on May 19, the prison uprising of suspected IS supporters took place in Vahdat prison
on May 29, the then EU Council President Donald Tusk arrived in Dushanbe on his trip to Central Asia, and on May 30 his statement on bilateral relations was published. Tusk then travelled on to Kazakhstan and Uzbekistan
on August 27, the joint venture between Tajikistan and China, more precisely between Talco Gold and the Chinese Tibet Huayu Mining Co, began to develop antimony and gold deposits in Tajikistan
on November 5, Tajik President Emomali Rahmon travelled to Europe
on 6 November he took part in the Swiss Business Forum in Switzerland
the attack on the border post on the Tajik-Uzbek border took place on 6 November
on 7 November, Emomali Rahmon met the Aga Khan in Paris
on 8 November he was received in Paris by Emmanuel Macron at the Élysée Palace
on 12 November he met the UN Secretary General António Guterres in Paris in the framework of the Peace Forum
Where does the wealth of the Tajik presidential family stem from? The answer is both simple and widely ramified. One main line of explanation is: the Tajik Aluminum Company (Talco) is a state-owned company and reports directly to the president.
In 2011, Wikileaks published documents of the US Embassy in Dushanbe/Tajikistan from 2005 to 2010. In 2008 then ambassador Jacobson wrote: "A recent Asia Times article reported that cash from major tolling arrangements flows through an intermediary company called TALCO Management Ltd (TML), registered in the British Virgin Islands. The Tajik government owns 70% of the TML and the rest is owned by wealthy Tajik individuals." Talco's profits are parked on the British Virgin Islands through its subsidiary. Talco is the president's "cash cow": "More generally, the plant serves as the president's cash cow, and keeping it running for this purpose undermines the Tajik economy."
The Talco aluminium smelter consumes 40% of Tajik electricity and is also at peak performance in winter when people in other parts of the country are freezing. Of course there are reports of environmental pollution on a large scale and unsurprisingly there has been an attempted terrorist attack on the company in the past.
Even before Donald Tusk in his speech addressed bilateral trade relations between Tajikistan and Europe, he said he was very impressed with how Rahmon was protecting the border with Afghanistan. The EU would work very hard to cooperate with all Central Asian countries to combat terrorism, drug trafficking and violent extremism.
https://www.consilium.europa.eu/de/press/press-releases/2019/05/30/remarks-by-president-donald-tusk-after-his-meeting-with-president-emomali-rahmon-of-tajikistan/#
Ten days between the prison uprising and Tusk's visit may seem long. But no one can verify whether the uprising happened like this or not.
It is noteworthy that Rahmon was in Europe during the alleged attack on the border post, in order to close deals worth millions for Talco. Hard to believe that this was a coincidence. Similar thoughts could be heard when talking to Tajiks who felt safe enough in a private environment to address their doubts openly.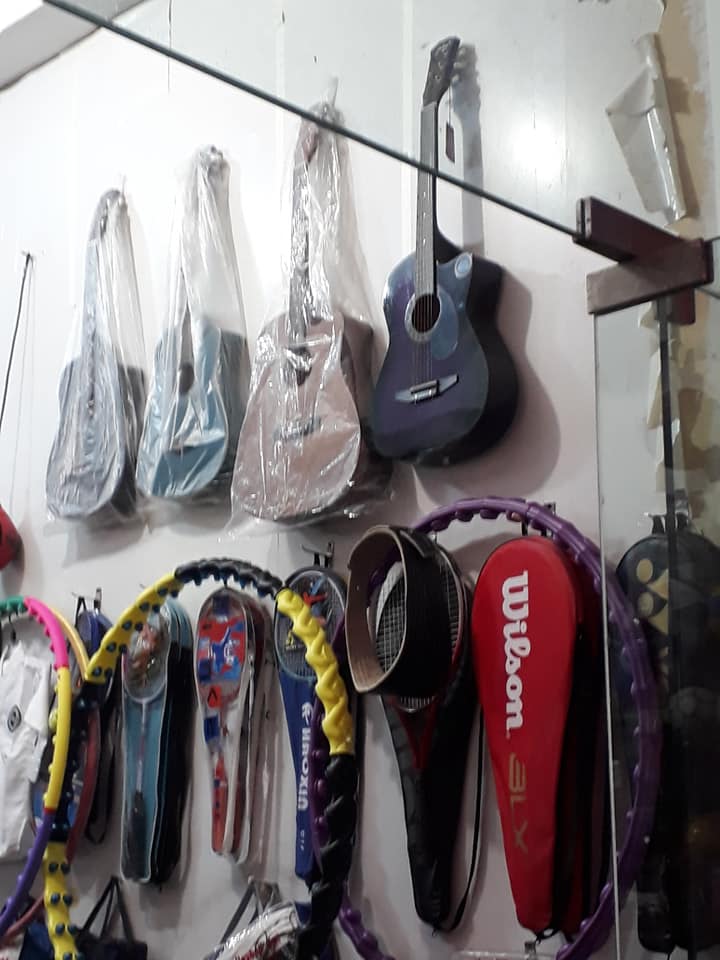 The deals in detail:
The China Machinery Engineering Corporation is to fundamentally modernize the Talco aluminum smelter for 545 million US dollars. Tajikistan is currently indebted to China to the tune of 1.2 billion US dollars, with a total foreign debt of 2.9 billion US dollars.
Emmanuel Macron agreed with Emomali Rahmon that the French industrial plant manufacturer Fives would supply production facilities for Talco worth 200 million euros. The German Riedhammer GmbH from Nuremberg is involved in this deal, too.
Does this deal serve to cushion the debt burden towards China?
China appears to be using the debt burden to secure further rights to the development and processing of resources in Tajikistan. The joint venture between Talco Gold and the Chinese Tibet Huayu Mining Co serves the mining of antimony and gold. With the help of Talco Gold, Tibet Huayu Mining wants to achieve a share of 27% of antimony production on the world market, Talco Gold will then reach 10% (source: AFP). Antimony is a heavy metal and potentially toxic. It is used as a flame retardant in batteries and electronic devices, as well as in brake pads, including in the production of children's toys and PET bottles.
The raw materials must of course be brought onto the world market, therefore Rahmon was in Switzerland. He and his trade delegation signed joint letters of intent on cooperation in the field of tourism and between the chambers of commerce of both countries, and an agreement was also signed with Glencore, one of the world's leading raw materials companies, providing for the mutual transfer of goods and products worth 1.3 billion dollars (source: Azernews).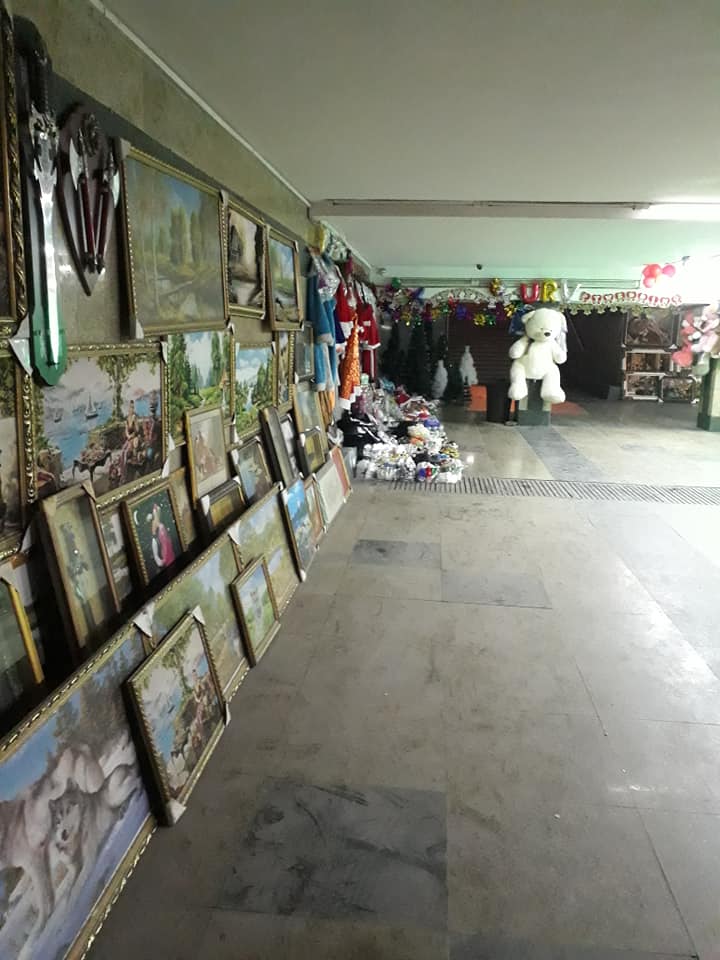 Back to the attack on November 6: according to new informations, 11 women, 9 men and 13 children were among the attackers. Previously, official sources had said that there had been 20 attackers and 15 of them had been killed.
https://asiaplustj.info/en/news/tajikistan/incidents/20191127/11-women-and-13-children-were-among-attackers-on-ishqobod-border-post-says-security-official
It is noteworthy that photos of the scene were first published on government websites, then edited and finally removed again. A man lying on the floor whose hands were tied on his back disappeared from the pictures. But how can a handcuffed man commit an attack?
https://www.rferl.org/a/photos-showing-handcuffed-figure-released-then-deleted-after-tajikistan-shootout/30256573.html
Edward Lemon, a political analyst in Washington says so: "[This] has lead many Tajik analysts to conclude that it was the government itself that organized the attack to demonstrate the threat posed by terrorism. But this is, of course, impossible to prove."
https://thediplomat.com/2019/11/discussing-violence-and-terrorism-in-tajikistan/
When discussing the attack with two staff members of embassies of European countries at a private gathering, they are objecting hastily: "Why should our president damage the country's reputation in the world? We want more tourism, don't we?"
In 2017, tourism accounted for 3.2% of Tajikistan's gross domestic product, or 215.6 million US dollars. A piece of cake in comparison to the billions that can be squeezed out of Europe with the threat scenario of Afghanistan.
II
The European delegation organized a "European Union Week in Tajikistan". To start with, the delegation building in Dushanbe was illuminated with orange light for four days and four nights on the occasion of the International Day against Violence against Women on November 25. A company was specially commissioned for this purpose, and anyone who knows that electricity fails elsewhere in the city and is by no means a matter of course can imagine what a great gift the EU has given itself with this campaign. The fewest events of the week are public, but the delegation always posts various group photos on Facebook. There were conferences on "Responsible Media", environmental protection, people with disabilities; all very politically correct.
For the closing of the EU week there was a stage with public concerts directly in front of the Opera and Ballet Theater, which is considered the centre of the city.
The stage is set up in front of the entrance stairs of the opera house. The street in front of the stage is blocked on both sides with fences, guarded by official security forces. Opposite the stage the EU delegation has a closed off area with plastic chairs, the photos from this zone appear online later. However, I approach the audience from the opposite direction of Rudaki street, further away from the stage. This area is separated from the EU zone by a red barrier tape. Although the EU is the organizer, as usually in Tajikistan, the event starts 50 minutes late. Before the start, there is canned music to hear from the loudspeakers, at aircraft volume. Dozens of people are standing on the square, looking at the empty stage and getting noise-polluted. Finally a female and a male moderator appear, the greeting is in Tajik, Russian and English. The first act is a dance group, politically correct with the equal number of young women and men. They dance a kind of jazz dance choreography and are waving red cloths – the sexual connotation of that was certainly not intended and seems involuntarily funny. Then speeches by the envoys of the European Union followed, the EU deputy who only speaks English says "Let's dance", the German ambassador says some words in Russian.
The diplomats take a seat in the area in front of the barrier tape, behind it the place is filled with several hundred people. I hardly see any women and girls, but mainly young Tajik men, most of them in groups, laughing nervously, filming with their mobile phones and making jokes. Most of them do not seem to understand English, nor what the EU is trying to convey or show them with this event. The very first song a singer sings live is "Yesterday", her English is rather moderate. She has one or two fellow musicians, the rest of the music is playback. She also sings something in French, then in Russian. There is a guitar duo plus background music following her, a blind singer, a pop rock group, a woman in glitter who also sings in Spanish.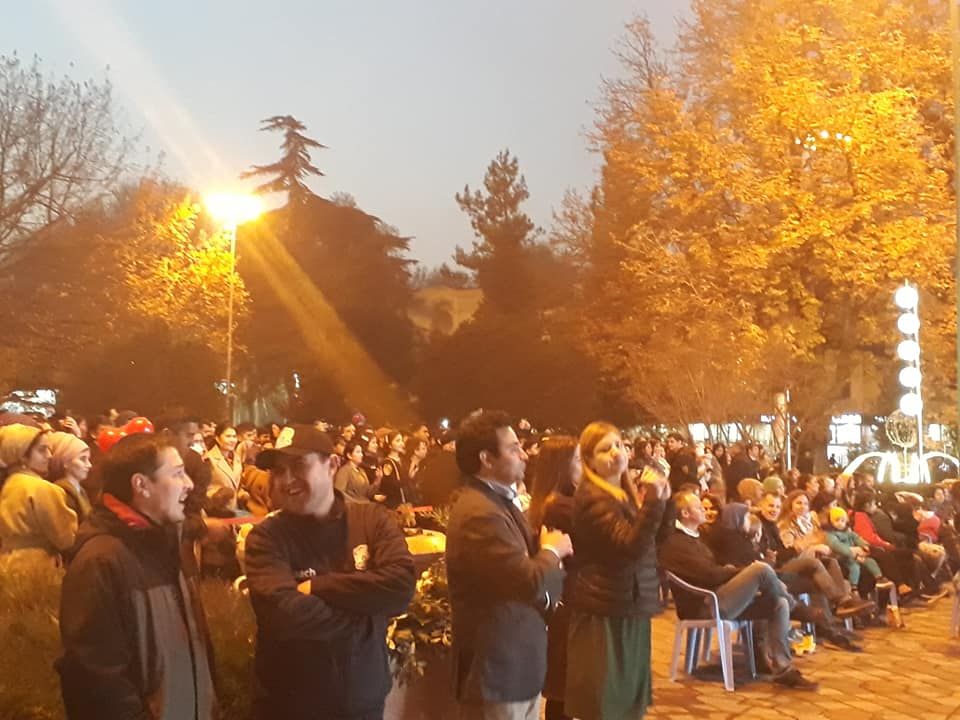 The EU envoy had said they had invited the "best current Tajik bands". In fact, however, it was typical mainstream European criteria that determined the selection: women as bandleaders and singers, a person with disabilities, songs in languages of the European Union. Acoustic instruments could only rarely be seen on stage and there were no (well-known) Tajik songs to be heard that the audience could have referred to. The gathering of people on the square was more for the reason of curiosity than out of interest.
Since it was open air and free of charge on an early Saturday evening, many people attended randomly. For them, the music was rather background, more important was the gathering in groups on the square. Nobody would have joined if there had been an admission fee – to pay for music in Tajikistan is apparently not yet possible. This is due to the very low incomes, which don't allow expenses for culture or leisure activities and to the fact that music that people listen to is downloaded exclusively in the form of legal/illegal mp3s – nobody knows CDs here (anymore). I have yielded many uncomprehending looks from people when I asked about this medium. Sound quality is not an issue here and music from loudspeakers at – again – aircraft volume in bars, does not really contribute to developing a sense for different sound intensities or even nuances.
How are Tajiks supposed to become fans of local bands when they almost only play cover songs in foreign languages? How can they find out that there indeed are musicians who are ongoingly practicing, reinterpreting and combining the musical heritage of the region? How are they supposed to learn to distinguish between different styles, genres and forms of expression when everything sounds the same, like consensus pop without own approaches and means?
I am speechless and feel anger rumbling in my stomach. Did I really have to travel that far only to discover that the EU is nothing but an empty shell? How bizarrely far away from people the EU portrays itself without even realizing the distance?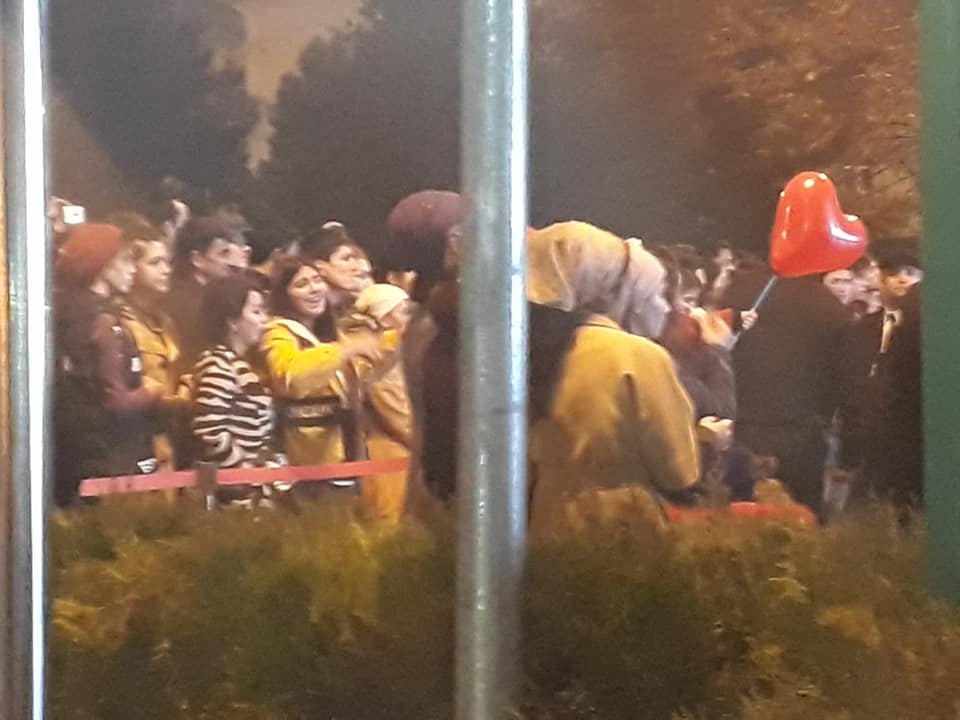 Obviously, the staff of the EU delegation did not consult together with local stakeholders and musicians about how to develop a program that appeals to many people.
Expressing my impressions of the event on Facebook later that evening, an employee of the EU delegation replied that separating the Tajik audience from the members of the EU delegation was due to Tajik security regulations.
That's a cheap excuse for me. Apart from very many security forces, I didn't see any security precautions whatsoever at the stadium at the football match between Afghanistan and India, that I had attended a few weeks before. There neither were a sign-post system for the visitors nor signs of the emergency exits, which in no way corresponds to the guidelines of the UEFA (which I had read afterwards).
In addition, the EU certainly can utilize a space for negotiations with the local authorities if it wants to realize a project. Had it really wanted to be closer to the public, this certainly could have been implemented, or at least the EU could have set a sign. But no, it has just isolated itself.