Helen Gillet (US/BE)
cello – loops – voice
Cellist, composer and improviser Helen Gillet crosses genres and moods by exploring deep funky grooves, electronic loops and her singing voice. Her music is inspired by Avantgarde Jazz, North Indian classical styles, French Chansons and Punkrock. Born in Belgium, Gillet has made her home in New Orleans since 2003. Don't miss her first Berlin performances in years!
Listen to Helen Gillets wonderful interview with Silke Super at Radioeins, including her performing the new song "Slow Drag Pavageau" here:
http://www.radioeins.de/programm/sendungen/mofr1921/interviews/helen-gillet.html
Plus: Here's the portrait about Helen Gillet by Antje Bonhage for Kulturradio: http://mediathek.rbb-online.de/radio/Kulturradio-am-Morgen/Helen-Gillet-Cellistin-und-Jazz-S%C3%A4ngeri/kulturradio/Audio?bcastId=9839110&documentId=43604004
Helen Gillet live
June 23 Nikodemuskirche, 48 Stunden Neukölln, Nansenstraße 12, Neukölln
Start: 23:00
June 19 Private House Concert
June 17 West Germany, Skalitzer Str. 133, Kreuzberg
Support:
Els Vandeweyer BE/DE – vibraphone, objects
Doors 21:00 Start 21:30
June 16 Donau 115, Donaustraße 115, Neukölln
Doors 19:00 Start 20:30
https://www.facebook.com/events/121029305133836/
June 15 Neue Nachbarn, Schierkerstrasse 23, Neukölln
Doors 20:00 Start 21:30
https://www.facebook.com/events/1887510541519007/
Helen Gillet has performed extensively across the United States and Western Europe. Beginning cello lessons at the age of nine, Gillet has taken her classical education all the way to a Master's Degree. Her training as an improviser began with North Indian Hindustani vocal ragas in 1998, which launched her into the worlds of free improvisation, jazz, funk, rock and French chansons. Gillet has performed at the New Orleans Jazz and Heritage Festival,  Copenhagen Jazz Festival, Mirano Oltre Festival in Italy, the Kennedy Center in Washington D.C. and MONA Mofo festival in Hobart, Tasmania.
https://www.youtube.com/watch?v=p09A6OyTiV8
Gillet has performed with countless musicians such as Cassandra Wilson, Kid Koala, Smokey Robinson, Nikki Glaspie (Beyonce, Dumpstafunk, Neville Brothers), Skerik, Wardell Querzergue, Arcade Fire, Quintron, Wadada Leo Smith, Michael Zerang, John Boutte, Mazz Swift, Mat Maneri, Hamid Drake, Myshkin, Nicole Mitchell, Ken Vandermark, Michael Ray (Sun Ra), Kresten Osgood, Tobias Delius, Frank Gratkowski, Paul Lytton, Ingebrigt Håker Flaten, Johannes Bauer, Almut Kühne, Wilbert de Joode, Els Vandeweyer and many others.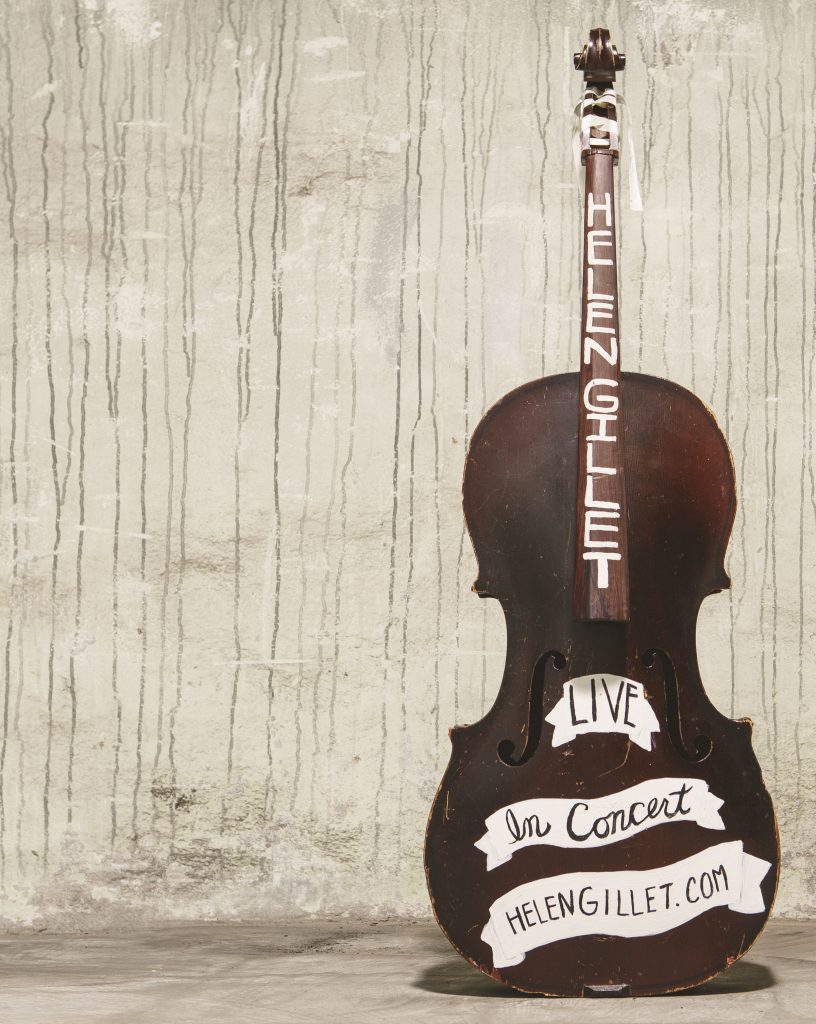 Photos by Jason Kruppa