We recently had the honour and joy to present five concerts of cellist, composer and improviser Helen Gillet from New Orleans in Berlin. Here's a small review in pictures and sounds. With our favorite song.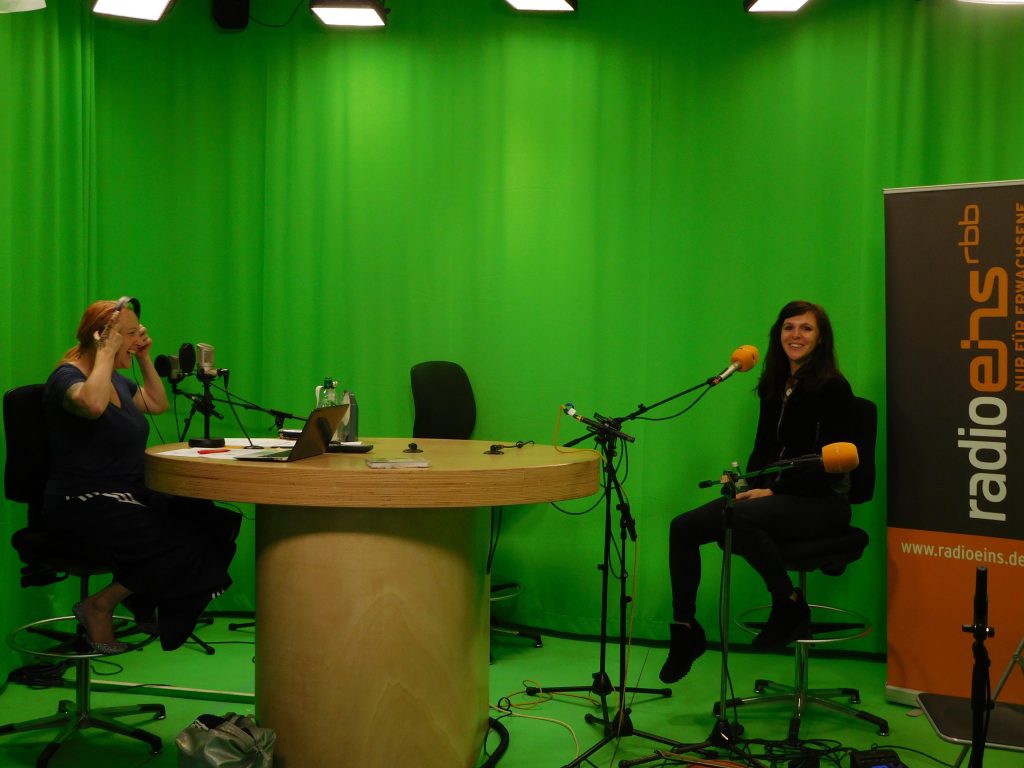 The video of Gillet performing her new song Slow Drag Pavageau in the studio of Radioeins reached over 8500 views within 7 days.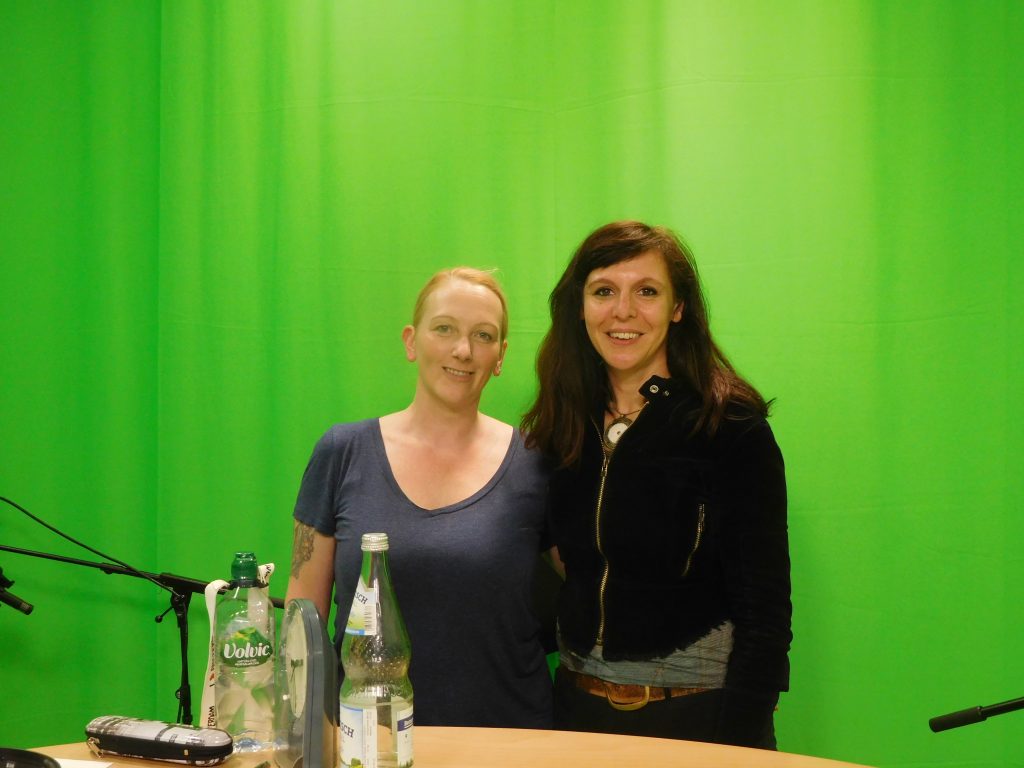 After the radio show we rushed to Donau115 where Gillet gave an absolutely enchanting concert.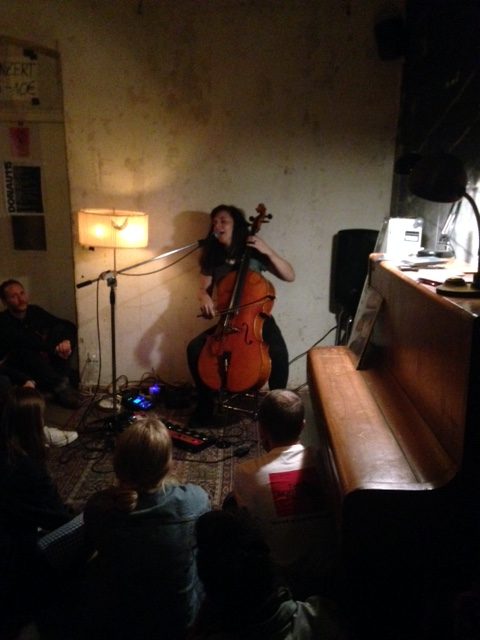 Helen Gillet performs Kibi, live at Donau 115, June 16th
Kibi actually is a song about the Brazilian Quibe – fried dumplings filled with meat. It is the same as Kibbeh, a popular dish in Middle Eastern cuisine. The song feeds vegetarians very well.
Helen Gillet performs Kibi live at Nikodemuskirche, June 23rd
House Concert, June 19th – photos by Peter C. Theis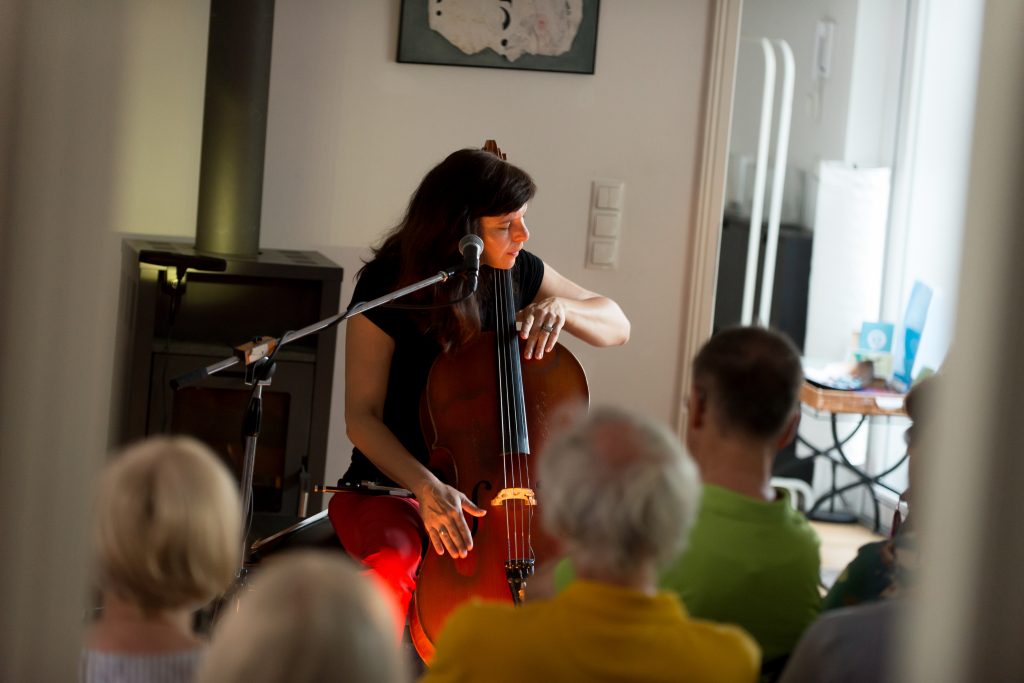 Helen Gillet explains the bass that Alcide "Slow Drag" Pavageau first built for himself – out of a wooden barrel and a bedpost.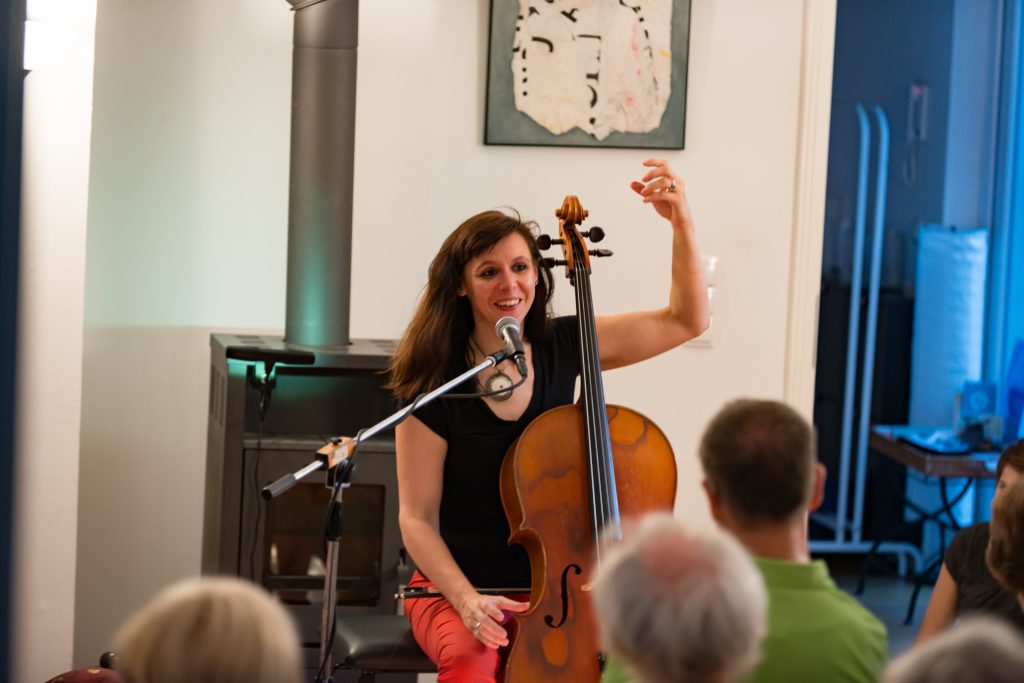 Gillet's Slow Drag Pavageau at the house concert, June 19th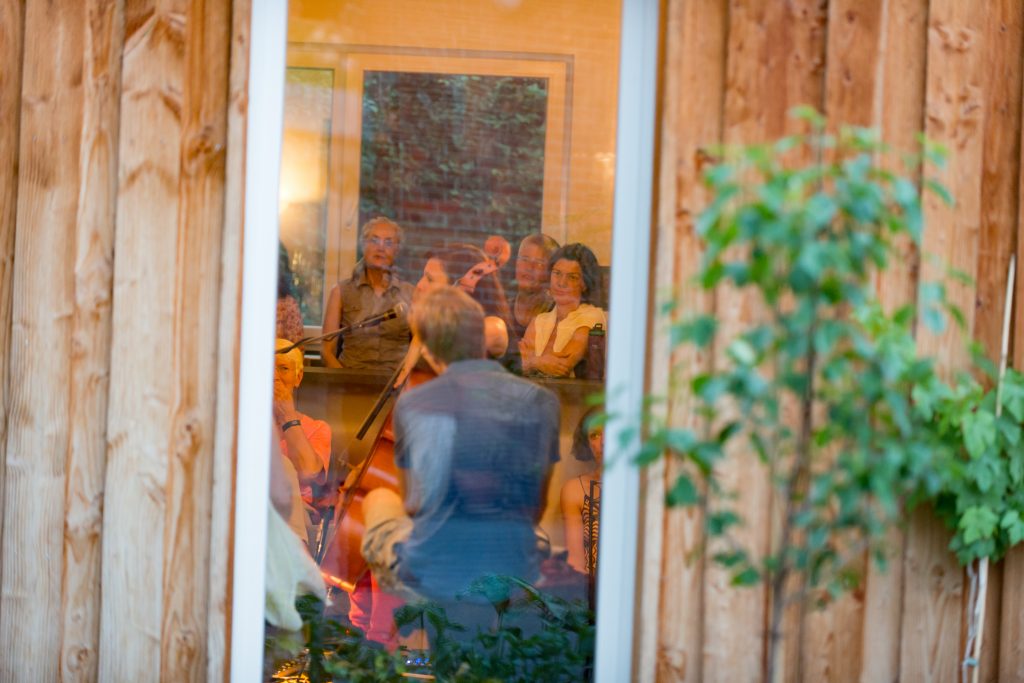 I would like to thank
Stefanie Alisch, Niklas Alt, Lisa Andersohn, Klaus Dobler, Patricia Hofmann, Volker Jaekel, Stephan Kallage, Paul LaBreque, Thomas Lopez, Alexander Meurer, Baptiste Moulin, Annette Spitzlay, Peter Christian Theis, Markus Wechsler
for their tremendous support
and Els Vandeweyer – your music is breathtaking every time again